On this windy morning I got up and cooked two kinds of breakfast sausage (Neese and Bass local farms) on my grill, which sits on our back deck and faces the bird feeder. Afterwards, while cleaning the grillI – and sweeping and resweeping the leaves off the deck – I noticed a little bird I hadn't seen before at our feeder.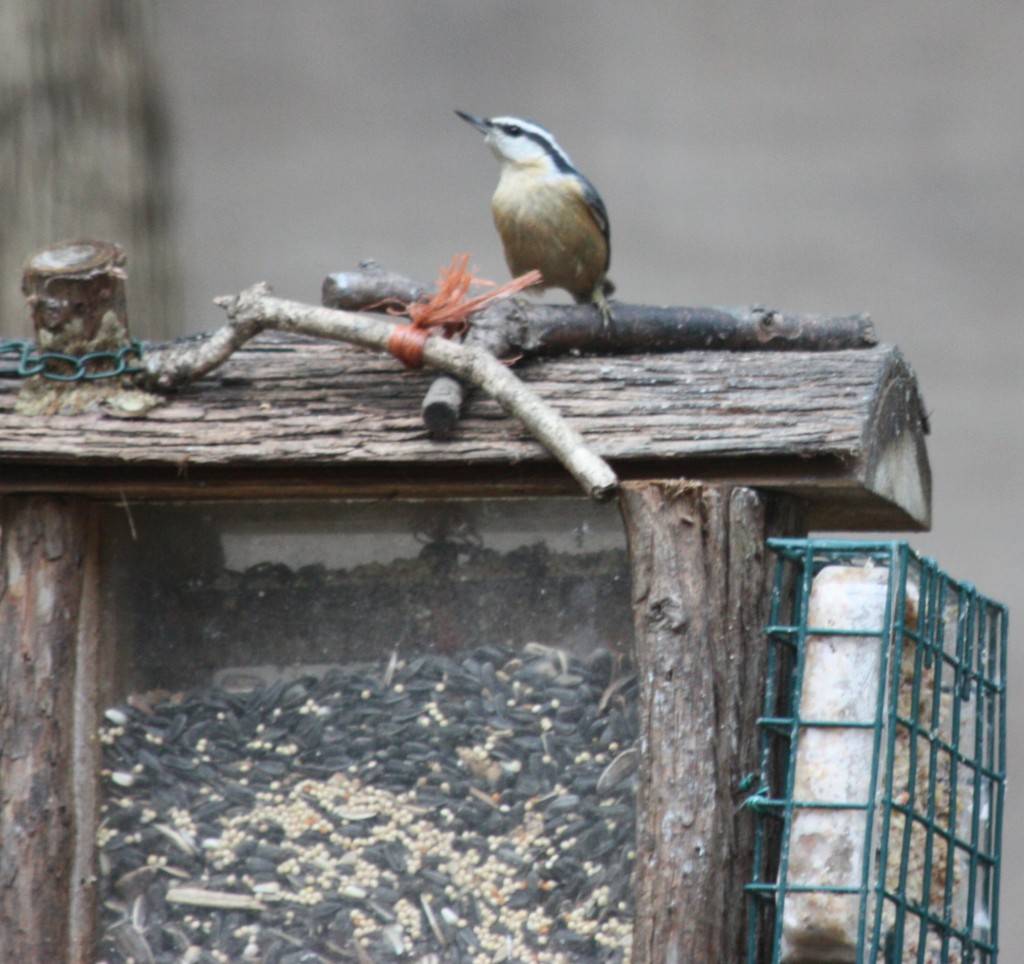 Turns out, this is a Red-Breasted Nuthatch. Here are some more views:
North Carolina is home to three kinds of Nuthatches (click the links to learn about each on the online bird guide allaboutbirds.org):
We regularly see the Brown Headed Nutatch and White Breasted Nuthatch here, but until now have only seen the Red-Breasted over in western North Carolina coming to the bird feeders outside the cafe at Grandfather Mountain.
Am wondering if wind patterns associated with hurricane Sandy have brought this bird here. Or maybe this is part of its seasonal migration.